It is with heavy heart that I must announce that Styling Android is on indefinite hiatus with immediate effect. Throughout 2021 I have been having to deal with increasing levels of piracy. I have been spending increasing amounts of time dealing with this. It has simply become too much.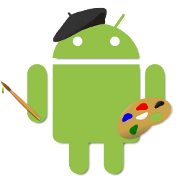 Creating new content for Styling Android is not a trivial task. I also work full time and have to create content in my spare time. Trying to combat the increasing amounts of piracy has almost entirely eroded what little free time I have left. This week alone, I have had to deal with three new pirates who are stealing my content. I have run out of time to actually prepare a new article this week.
It is also incredibly stressful. Free time is the opportunity to recharge one's batteries. I am simply not getting that at the moment – my weekends have become far more stressful than my working week. As a result, I'm recognising the early signs of burnout. Something has to change.
The only option that I can see is to stop creating content. This will free up a chunk of time for me. I also believe that it will starve the pirates. It won't stop them from stealing from others. But I think that they'll stop stealing from me if I don't publish any new content for them to steal.
What next?
I honestly don't know. In the short term, I need to take some time out to recover. After that, I might work on the side project that I've never had time for. Or I might explore other avenues for content creation that are harder for others to steal.
I thoroughly enjoy creating content. I wouldn't have published a post every week for ten years if I didn't. So, I think that I'll want to do something, at some point. I just don't know what, yet.
I have recently done two guest slots with Code With The Italians. I'll certainly continue to do those if they want me.
Is this the end?
Once again, I honestly don't know. I'll continue to try and combat the pirates. If I find any new strategies which I feel can protect me, or reduce the workload if fighting the pirates, then I may resume blogging. I may also post occasional posts if the mood takes me, or I have subject matter which I feel the need to share.
But, for now, au revoir,
Mark
© 2021, Mark Allison. All rights reserved.
Copyright © 2021 Styling Android. All Rights Reserved.
Information about how to reuse or republish this work may be available at http://blog.stylingandroid.com/license-information.