In the previous article we got tab-based navigation working. Tab-based navigation works well when you have two or three navigation options, but does not work as well when there are more. Dropdown-based navigation is better suited when we a slightly larger number number of navigation options, and in this article we'll cover how to create dropdown-based navigation within our ActionBar.

An example of dropdown-based navigation can be found in Google Maps: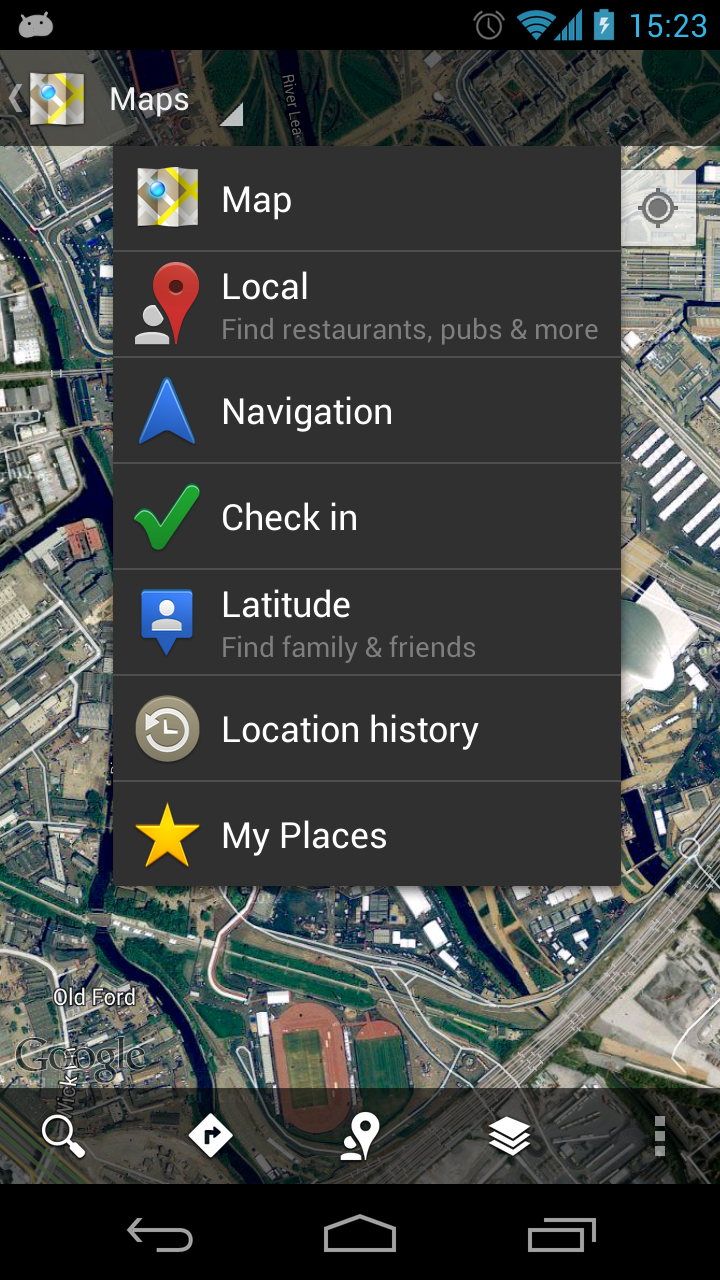 The navigation appears as a Spinner within the ActionBar, and the dropdown of the Spinner contains the navigation options. Fitting all of these options in to tab-based navigation would be extremely difficult.
To use dropdown navigation we first need to set the navigation mode of the ActionBar and remove the title text to allow more space for the spinner:
[java] actionBar.setNavigationMode(ActionBar.NAVIGATION_MODE_LIST);
actionBar.setTitle( "" );
[/java]
Next we need to create a SpinnerAdapter:
[java] final List